Friday
Well today isn't the day, but it's only a couple days away. The piece below first appeared at Brookey's Cafe Blog and I encourage all of you (none of you who are faint of heart) to check her out. She's one of my biggest supporters, she has great topics and has one of the most rousing comment sections I've ever come across. So please check her out and check this out below.


More Man Than Ever Before

This past Mother's Day, the plans were set weeks in advance. I made reservations at Brasserie Les Halles downtown in NYC's Flatiron District for thirteen people. Were it not for the day, it definitely would've looked like we were in town for a Black people convention as we had the largest and definitely one of the loudest tables in the place. Gifts and kisses were doled out to all the moms in attendance and none of them paid for anything --- not the twenty-five dollar steaks, not the top shelf bourbon, not the rack of lamb, not the nine dollar deserts. And it was all good. Everyone left happy, well fed and tipsy.

Last week, Saturday, my mother-in-law asked me when Father's Day was because she thought it had already come and gone. I laughed. In actuality my son's birthday is the day before; his graduation from eighth grade is four days after and my mother is coming into town around the same time to take my daughter home with her to Chicago next month. Not one of those twelve people I ate with on Mother's Day has even suggested the idea of eating anywhere this coming Sunday.

I'm preparing myself mentally in advance so I won't be upset this weekend as I pop open the little white cardboard box containing my Quarter Pounder with Cheese. I really want my smile to be genuine when I take the wrapping paper off the gallon-sized box of Jovan Musk my wife and kids will most likely give me.

But it's cool. It's just the way things are sometimes when you're Dad. Being misunderstood also comes with the territory and at least once in your life as a father, one if not all the members of your family just won't get you. And unless you're a card carrying member of the fatherhood club, you'll never truly know or accept this with every fiber of your being.

Fatherhood is a process --- the movement from single to plural, from self to everybody but you. As a man without kids, I relished in my free time. As a father, I fight for quality time with my kids and become very agitated when I feel my time is being wasted by anyone other than my immediate family. As a man without kids, I entertained foolishness --- that of others and especially my own. Now, I simply don't have the time and I have several fewer friends to show for it.

But that's cool, too. Why? My kids are the best thing that ever happened to me because they require the best from me. I give it to them unthinkingly, and unflinchingly. This is something that as a man without kids, I would've considered ridiculous. No one had the right to demand anything of me back then other than God, Himself. But this was more tough talk than anything else.

As I child I had an idea cooking in my head of what ultimate manhood should be: courage under fire, bravery in the face of fear, and whoopin' ass and taking names when necessary. All while having the decisiveness of a king, the compassion of a priest and the love of a god inside me to guide me. Looking back on things, I had the right notion, but not a clue as to how to get there. Reality taught me getting bitten by a radioactive spider would've most likely landed me in a hospital or a morgue and not swinging from skyscrapers and sticking to walls. And chasing skirts though most of my twenties most times had me chasing my own tail.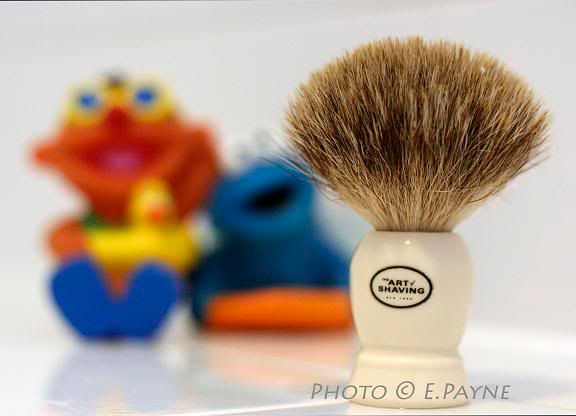 People often learn who they are in places and situations they never, ever considered. I definitely did. Without my noticing, nine years into raising my overgrown, teenage son and three years into raising my very determined baby girl, I've become more the man of my dreams than I ever could've dreamed by simply being a father. All of the above and then some is required all of the time when it comes to giving your all to those you've given life to. And for me I get it all back through their love and laughter, watching them grow and learn, and hearing what I never dreamed would sound so good: "Daaaad!"

Have a Happy Father's Day this weekend to all my fellow Dads and to the people who plan on celebrating them.

It's this weekend, for real.


Subscribe To Makes Me Wanna Holler

Posted by

E.Payne
Read more about: Fatherhood Friday, Happy Friday, NY State of Mind, The Blackness, This Life