Monday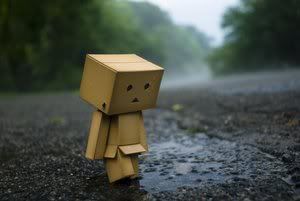 What a difference a year makes! I spent the past Wednesday through Sunday home alone with the kids.
Just like last year
my wife was away working at
Bonaroo
and I wasn't looking forward to her being away. But this time around Father's Day is a week off from her business trip and this time I'm not angry.




Wednesday:

The wife left at the crack of dawn. I got the kids off for the day and ran the tons of errands I've created for myself to stay busy while looking for work/the opportunity of a lifetime. I picked up the baby early and we spent a better part of the late afternoon at the park. My sinister reasoning behind this was the longer she played the earlier she'd fall asleep. The son came home and just like his ill-fated Boy's Night Out attempt a couple of weeks ago, he tried to negotiate some sort of vacation with his grandfather. (He was spending the weekend with him anyway). My answer was no. I also bribed him with tacos for dinner on Thursday.



Thursday:

The morning was pretty much the same as the day before. That evening I made tacos as promised and convinced my son that the meat was beef when it was actually well-seasoned turkey. Over the past few years he's developed some sort of weird vendetta against turkey. After dinner he caught a case of the runs (I'll spare the details) and we watched the Laker game until his bedtime. My daughter fell asleep in my arms after which I called a friend in Miami (one of my groomsmen) who was rooting for Orlando. Poor guy.



Friday:

Got my son to school, kept the daughter at home, passed out until noon. In the midst of all this I had received a steady stream of phone calls and texts about all the mud my wife was drowning in at Bonaroo. I was participating in a webinar that evening on the state of black fatherhood in America and also seeing my son off to a fundraising gala where he was an invited guest. My daughter's co-godmother was watching her for the day, but I had to drive 15 miles to deliver the goods. Needless to say, once my day started it never stopped. I managed to eat one meal, Thai takeout, just before my webinar, which was an amazing experience if I do say so myself.



Saturday:

Rain, rain, go away, come again, some other day. There wasn't much to do. My son was with his grandfather and splitting his time between him and his little teen friends. Babygirl was attached to me like a barnacle for most of the day and I got to crack open an early Father's Day gift from my dad, a Canon DSLR. I snapped about 100 pictures of my assistant-daughter over the course of two hours. We went to visit my mother-in-law for the evening where I got to snag some free scrapple (look it up) and my daughter got to play with her grandmother and her two dogs. Before the day was over, I spoke to one friend long distance and lamented about the solitary confinement that comes with kids and a wife who's always on the go. She told me she understood, but I only think men (and women) in my shoes truly understand where I'm coming from.



Sunday:

Mama returned spent, exhausted and sleep deprived from Tennessee and ready to go to the Big Apple Barbecue Festival downtown that was happening at the same time as the Puerto Rican Day Parade. I did my best to gently advise her against this, but as these things typically go she got angry with me anyway and then fell asleep on the couch, got up to go get ready and fell asleep on the bed. In the end we all ate at a pizza shop, spent the afternoon at the park and came home to watch the Lakers finish off the Magic.

A tiring, but well spent few days.

Subscribe To Makes Me Wanna Holler

Posted by

E.Payne
Read more about: Dad Stuff, Fatherhood, Man's World, Married Life, This Life